GE Healthcare Netherlands, producer of medical technology, and healthcare educator LeQuest announced today they will collaborate to present academic and regional hospitals in the Netherlands with a new educational service offering, interactive e-trainings. This unique offering is aimed to improve the implementation and better use of medical technologies. By using the e-trainings, hospitals will become compliant with guidelines and regulatory provisions such as the Dutch 'covenant medical technology'.
Focus on efficient care
GE Healthcare is proactively taking steps to address the industry's recalibration toward enhanced quality and more affordable healthcare. Also hospitals are explicitly focused on safety. This is demonstrated by the fact that the Dutch Covenant for Medical Technology is supported broadly in healthcareThe innovative offerings of LeQuest's e-training platform is seen as an opportunity to address these matters and accelerate the needed steps. "We are always looking for ways to improve our services for our customer so they can focus on delivering great healthcare to their patients," says Raymond Koren, Managing Director of GE Healthcare Netherlands, "by collaborating with LeQuest, a major player in medical technology education, we are providing a service solution that improves the overall implementation of medical devices and relieves our customers of regulatory pressures."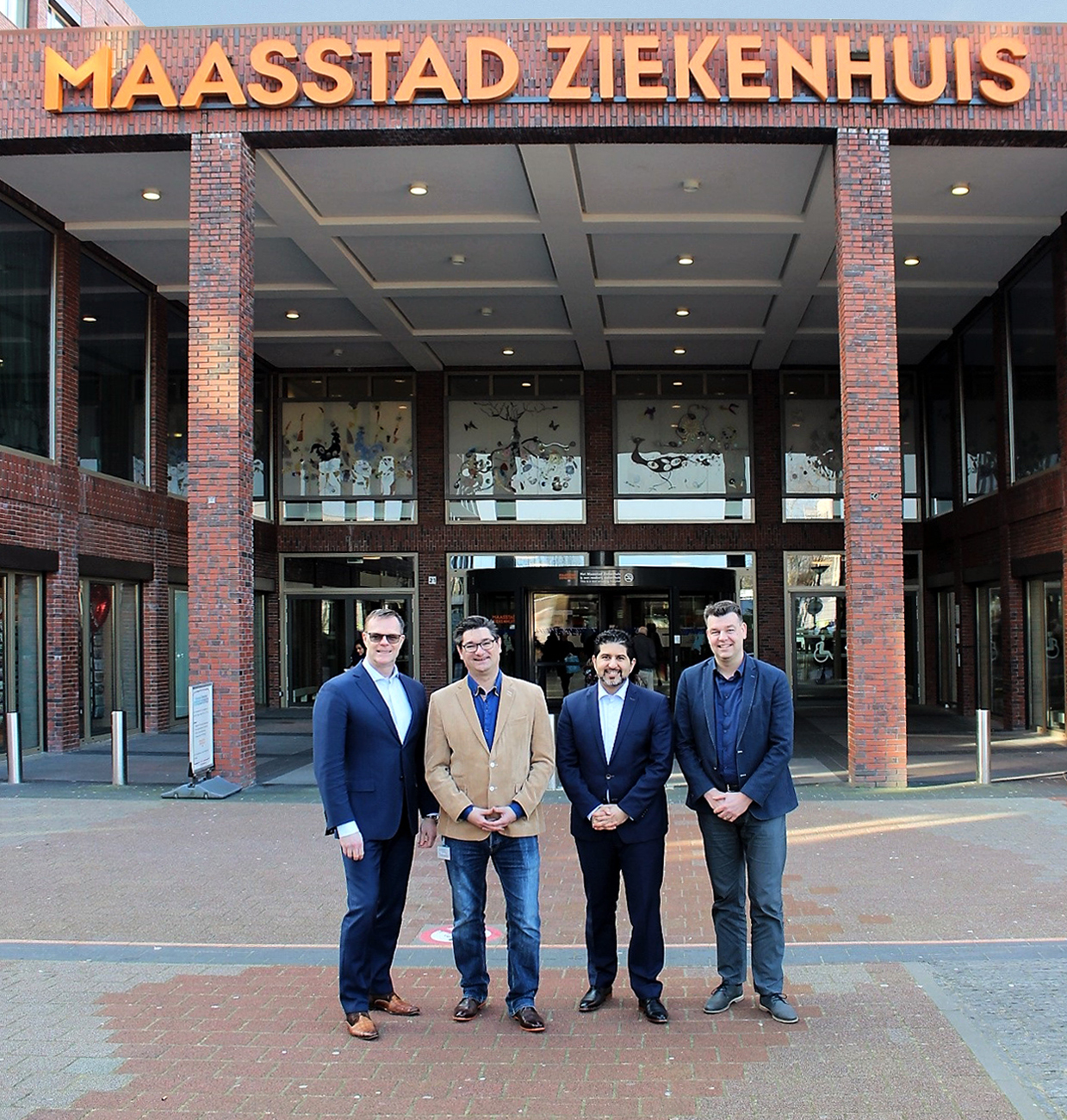 Well trained professionals and attention to innovation
One of GE Healthcare's valued partners, the top clinical Maasstad Hospital in Rotterdam (the Netherlands) is already using multiple customized e-trainings of LeQuest. The hospital continuously strives to provide top quality care to its patients and achieves this by focusing on, and collaborating with, innovative solutions. Peter Langenbach, member of the Board of Directors at Maasstad Hospital in the Netherlands, says "I have completed one of the training modules and am very impressed with the quality". With these modules the hospital is ensuring that their healthcare professionals are adequately trained and certified and that they thereby comply to the Dutch Covenant for Medical Technology.
Effective training
LeQuest's e-trainings are fully customized to the protocols and workflows of the hospital and has a demonstrated positive effect on efficiency. LeQuest has a broad portfolio of trainings available and is delighted to have GE Healthcare as a collaborative partner. "We are proud of our strong network of partners that we have attracted and look forward to increasing our overall impact in the healthcare industry" says Hicham Shatou, founder and CEO LeQuest.
About GE Healthcare
GE Healthcare provides transformational medical technologies and services to meet the demand for increased access, enhanced quality and more affordable healthcare around the world. GE (NYSE: GE) works on things that matter - great people and technologies taking on tough challenges. From medical imaging, software & IT, patient monitoring and diagnostics to drug discovery, biopharmaceutical manufacturing technologies and performance improvement solutions, GE Healthcare helps medical professionals deliver great healthcare to their patients. For more information about GE Healthcare, visit our website at www.gehealthcare.com.
About LeQuest
LeQuest creates interactive and customized e-trainings that empower healthcare professionals to use medical technology with confidence and competence. The company's innovative approach to online training improves the overall implementation and use of medical devices while relieving their customers of regulatory pressures – so they can focus on what is important: their patients. For more information about LeQuest, visit our website at www.lequest.com
About Maasstad Hospital
The Maasstad Hospital is an ambitious top-clinical training hospital in Rotterdam South with approximately 600 beds. It offers, amongst other services, acute care and has a large burn center; one of three in the Netherlands. Every year, more than 450,000 patients visit outpatient clinics. The hospital is part of the 'Coöperatie Zorg op Zuid' and works in close cooperation with the Van Weel-Bethesda Hospital, Ikazia Hospital and Spijkenisse Medical Center in the region. The Maasstad Hospital is also part of the Santeon group, a nationwide collaboration of seven top clinical hospitals, whose aim is to improve care by learning from each other and comparing care outcomes. More information about Maasstad Hospital: www.maasstadziekenhuis.nl.
For Media Inquiries:
LeQuest Office
+31 (0)10 310 0850