Lequest.
Improving

hospital life


We live in a world where medical machines are made to improve our operational efficiencies and increase the quality of patient care.
The multitude of different
medical devices

available for

healthcare professionals

to use is overwhelming and

impacts

the know-how to use them effectively.

This is just the start, it has a much wider and a more impactful knock-on effect when you lose a patient unnecessarily.
Healthcare professionals become more empowered when they have mastered the use of medical machines.
Let's
explore

the possible

outcomes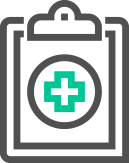 With our technology, healthcare professionals work better, move faster, make less mistakes and save costs. Ultimately, they save more lives.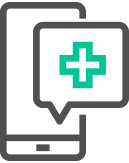 We empower the healthcare professional to choose their journey, enabling them to brush up, understand, learn, develop, up-skill, certify or relearn with LeQuest. The journey is theirs to take - anytime, anywhere, at their own pace and for whatever their needs.
Hospitals need a partner that can guarantee a

standardized learning platform.
One that understands modern learning needs and how people best retain that knowledge. Along with the technological know-how, custom-built engine and integration within your own hospital infrastructure, to make it all happen.
That partner is

lequest.
We are the only company that delivers a multiple vendor solution for medical technology that actively trains, certifies and re-certifies your workforce.
Our expertise guarantees you achieve your vision and goals.
With us you:

Speed up learning gaps across permanent and temporary staff

Build confidence through interface familiarity

Experience fast and easy onboarding

Ultimately fulfill both the departmental and healthcare professionals' needs in one
HOSPITALS we have worked with
WORK WITH US
Get in touch and let us show you how to optimize technology to achieve your goals.
We guarantee options that suit every need.

WE BELIEVE:
"If you always do what you've always done, you'll always get what you've always got".
- Henry Ford